TESTIMONIALS
"Their estimate was well below others and they were very prompt with their service!"
Church Brothers Downtown - September, 2011
- Nathan S. - 2010 Buick
Certifications
We Know How to fix your car
The Certification criteria is based upon auto manufacturer requirements. These are critical to ensure the vehicle fit, finish, durability, value and safety following an accident. As new model vehicles are being introduced that use light weight high strength materials and advanced technology, a proper repair according to manufacturer specification is even more important than ever to ensure the passenger safety and proper performance of the vehicle. Auto manufacturers want to ensure that consumers have the option of Certified Collision Repair wherever they live, work, or travel.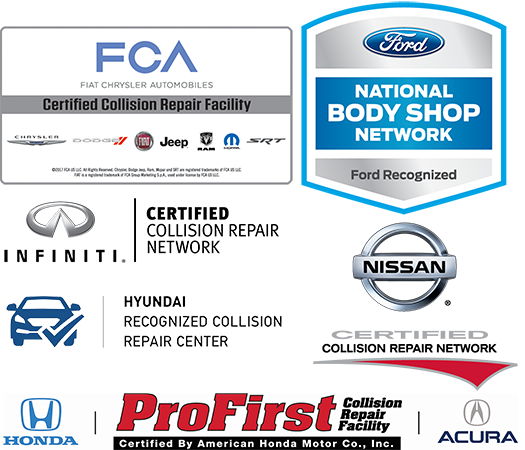 TESTIMONIALS
"All around excellent service!!! If we ever need car repairs in the future you will be our first and only choice! Thanks again!"
Church Brothers Avon - October, 2013
- Judy & Steve H. - 2011 Mitsibishi