TESTIMONIALS
"They did an excellent job from start to finish!"
Church Brothers Avon - September, 2011
- Derek M. - 2008 Saturn
Certifications
We Know How to fix your car
The Certification criteria is based upon auto manufacturer requirements. These are critical to ensure the vehicle fit, finish, durability, value and safety following an accident. As new model vehicles are being introduced that use light weight high strength materials and advanced technology, a proper repair according to manufacturer specification is even more important than ever to ensure the passenger safety and proper performance of the vehicle. Auto manufacturers want to ensure that consumers have the option of Certified Collision Repair wherever they live, work, or travel.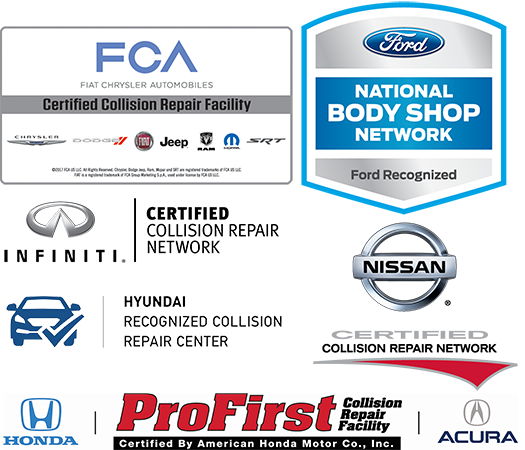 TESTIMONIALS
"They did a great job, and we will recommend them to others!"
Church Brothers Northwest - August, 2011
- Amy & Hayes Y. - 2005 Cadillac