TESTIMONIALS
"Their estimate was well below others and they were very prompt with their service!"
Church Brothers Downtown - September, 2011
- Nathan S. - 2010 Buick
7th Annual Pet Food Drive
Published Wednesday, February 7, 2018 08:03 pm
Start Date: Tuesday, February 20, 2018
End Date: Tuesday, February 20, 2018
Hinkle Field House, 510 W 49th St
Indianapolis, Indiana 46208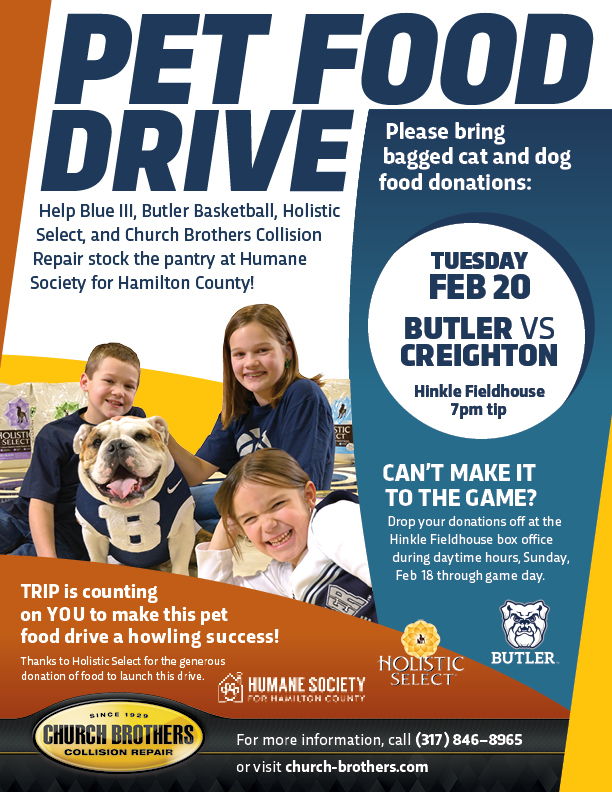 Column 1 Placeholder Content
TESTIMONIALS
"All around excellent service!!! If we ever need car repairs in the future you will be our first and only choice! Thanks again!"
Church Brothers Avon - October, 2013
- Judy & Steve H. - 2011 Mitsibishi